URep Abroad's mission is to empower, inspire, and support underrepresented students interested in international education (IE) and study abroad programs.

URep Abroad gives students a platform to engage in IE initiatives while receiving resources and leadership opportunities from a community of experienced leaders

.
What is International Education?
International Education (IE) prepares leaders to be active and engaged participants in creating positive intercultural understanding, peace, and responsible world citizens. IE has many definitions, but the general criteria include: promoting cultural competency (intercultural communication, global awareness, language), increasing intercultural understanding and respect of differences, and encouraging tolerance through self-identity and social cohesion.

It is important to note that definitions in IE reflect US usages and are not always clearly defined in international spaces

.
There are many career routes within IE with most organizations categorizing areas of focus into five communities based on NAFSA's International Competencies.
We Want To Uplift Your Voice.
Need advice? Schedule a Conversation.
Get engaged on our social media and learn more about growing trends from the field.



Blog for Emerging Leaders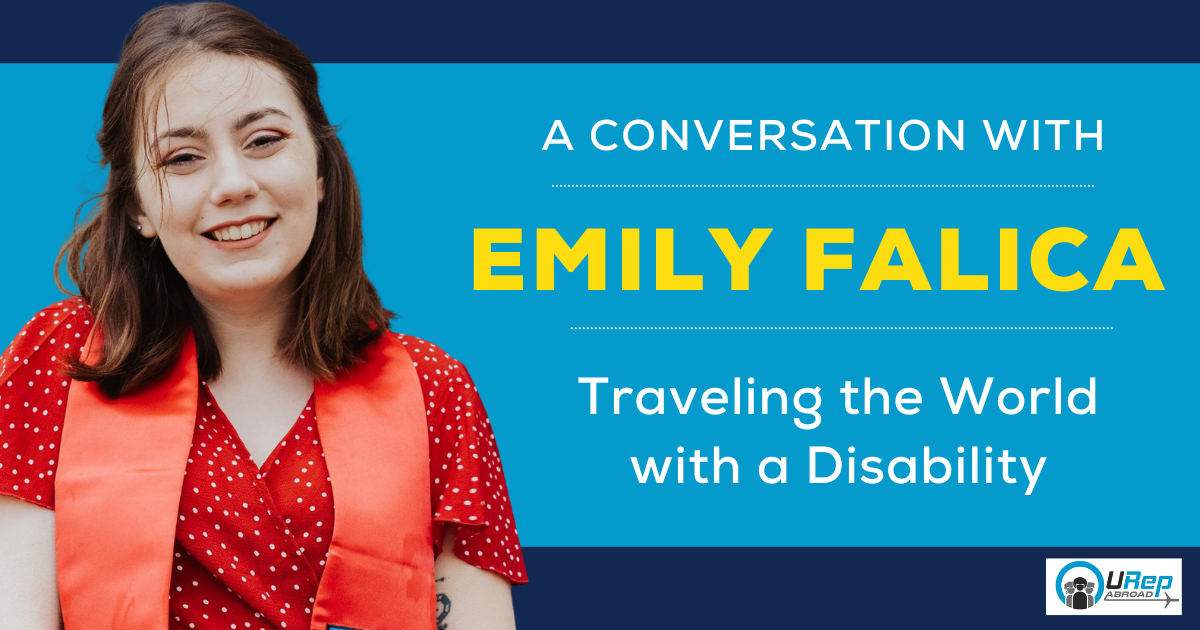 Emily Falica (she/her/they) shares with URep Abroad why she took a chance to travel while living with Alpha-Gal, a tick-borne autoimmune disorder.