URep Abroad was created in 2010 by Dr. Shawntia Key, who, as an undergraduate, struggled to find resources for Black students traveling abroad. Initially using URep Abroad to develop blogs and video content for others needing support during international travel, Dr. Key soon realized that there was no true space to uplift, inspire, and support the diverse voices in international education and travel.

Intending to provide a comprehensive look at the international experiences of those traditionally excluded, URep Abroad fosters an ethos of trust and aims to inspire future generations. 
The name "

URep

" is a double entendre meaning "yo

u rep

resent" and "

u

nder

rep

resented." 

The original slogan of URep Abroad was "you represented the underrepresented" and is the inspiration behind the #URepresentationMatters blog and many programming themes.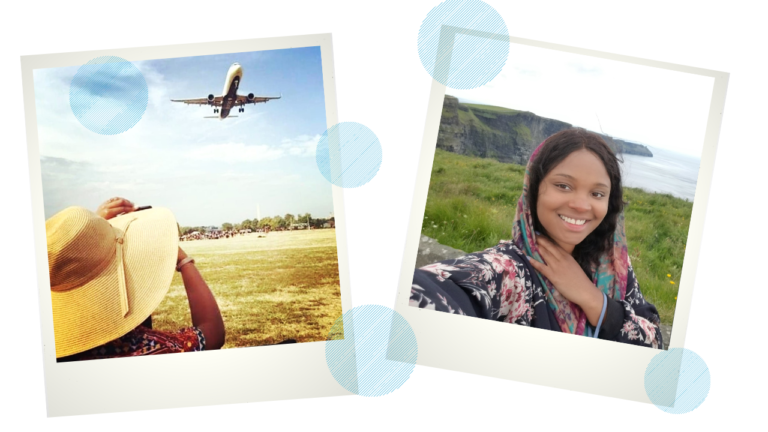 Our Justification |
URep Abroad wants to inspire future leaders by challenging international educators and professionals to share their stories, experiences, and cross-functional perspectives to solve the complex and long-standing justice, equity, diversity, and inclusivity concerns within IE and international travel. At this time, we are focusing on improving the lack of diversity in the field while building a commitment to increase DEI work and more to achieve the URep Abroad mission and goals.
Lack of Diversity |
In the United States, and other countries, international education (professionally and academically) lacks diverse representation. The 2020 IIE Open Doors reported roughly 68% of U.S. study abroad students identified as White, whereas all diverse racial/ethnic populations combined represented approximately 31%. Disparities continue when comparing LGBTQ+ and disability identification data. Further, the lack of diverse representation among international educators' parallels. Beyond the data, the lack of diversity perpetuates misconceptions and missed opportunities, contributing to the fear of being discriminated, left out, or invisible. URep Abroad advocates, resources, and equips students, organizations, and leaders with the tools needed to support and educate others to create a sense of belonging in the IE field.
Commitment to Justice, Equity, Diversity, and Inclusion |
International and intercultural opportunities provide clear benefits to peace-building, career prospects, marketability, and community building. URep Abroad, a Black-owned company, challenges educators, organizations, and institutions to stand by their inclusive commitments. URep Abroad urges international educators to take action-oriented steps to further justice, equity, diversity, and inclusivity for the un- and underrepresented populations within IE.
URep Abroad offers a supportive and affirming space for resources and professional opportunities to guide organizations in supporting un- and underrepresented IE communities. We applaud and showcase organizations that demonstrate their commitment to diversifying IE thought to action and transparency.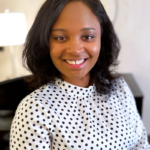 Dr. Shawntia Key

 
(she/her/hers)
CEO and Founder, URep Abroad
Shawntia has more than ten years of experience in international education with professional expertise in student advising and leadership, senior management, strategic planning, international partnership, and program development. 
Shawntia received a Doctorate in higher education management with her dissertation focusing on 
Black American Undergraduates Studying Abroad: What Are Their Intentions and Behaviors?
Shawntia also has a Masters in international education, a Bachelors in international studies, and a TESOL certificate.

As of 2021, Shawntia has traveled to Aruba, Canada, China, Costa Rica, the Czech Republic, the Dominican Republic, India, Italy, Ireland, Japan, London, Mexico, Nicaragua, Puerto Rico, and several states in the United States of America.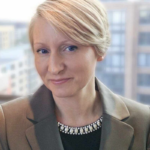 Dawn H. Wooten

 
(she/her/hers)
Director, Business Development & Operations
Dawn has 15+ years of progressive experience working in international education administration. Access, equity, and diversity shaped her educational career as a first-gen college student. Developing win-win partnerships comes from years of volunteer, member, and committee service with well-respected organizations ACPA, FAIE, IASAS, IIE, NACAC, NAFSA, NASPA, NCDA, NODA, SHRM, and the Partners of the Americas.
Dawn's educational journey began at the local community college, then on to a BA and MA in History, an MA in Nonprofit Management, and an Executive Education Diploma in Social Innovation. As a student, she studied abroad in France, Italy, Japan, Mexico, and the Netherlands.
Before URep Abroad, she worked at NAFSA: Association of International Educators, The George Washington University, Florida Atlantic University, and several nonprofits.