How My Language Learning Struggles Didn't Stop Me From Living Abroad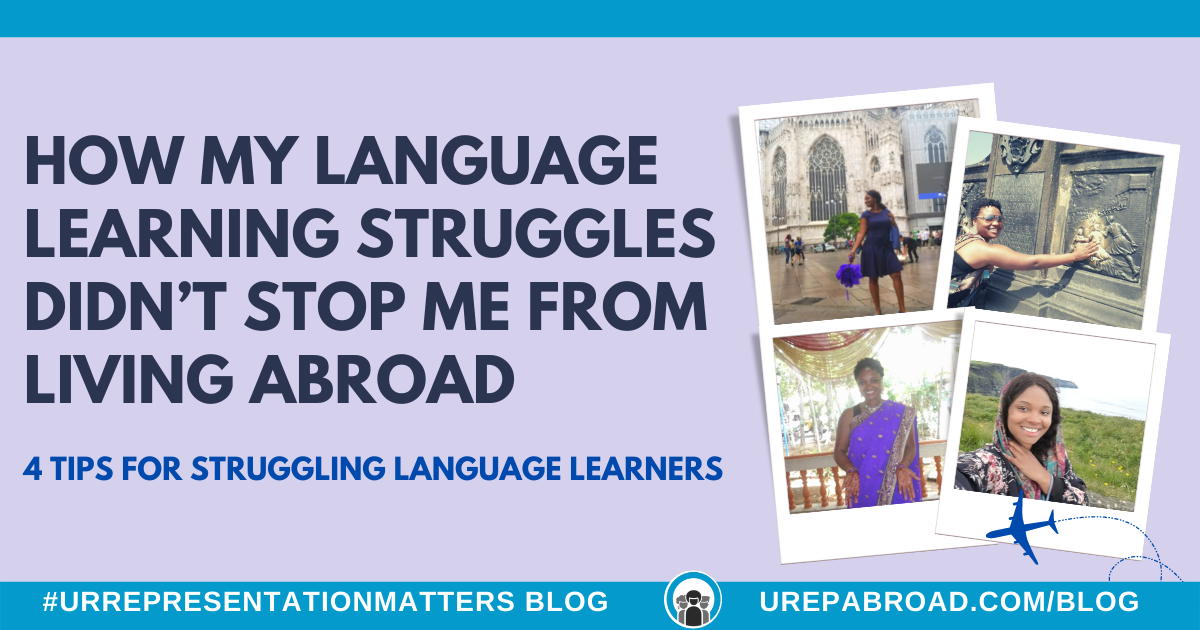 Dr. Shawntia Key (she/her) shares her complicated history with language learning and the 4 tips she learned while traveling the world.
I have this memory from elementary school, where I struggled to identify the spelling difference between 'beast' and 'best. This particular memory sticks with me because it was Valentine's Day, and I gave my Spanish teacher a valentine with "You're the Beast!" written proudly in crayon. 
I remember she smiled when accepting the card, then said, "It seems you also struggle with English," pointing out my spelling mistake. Suddenly, I became the focus of my teacher's criticism, was constantly corrected publicly, and was urged that I could do better if I practiced. I didn't realize until many years later that her "good intentions" would start my ongoing anxiety about language learning, something I still struggle with today. 
"My struggles with language learning started years before I studied a foreign language."
The Rebellious Non-Learner
As a kid, I spoke African American Vernacular English (AAVE). If you grew up in the 90s and before mainstream media considered it cool, terms like "ghetto" or "uneducated" were used as synonyms to negatively describe AAVE, a language deeply rooted in Black American culture. Growing up, I was constantly urged to speak "proper English" or ridiculed for sounding "too white" or "too black." My struggles with language learning started years before I studied a foreign language.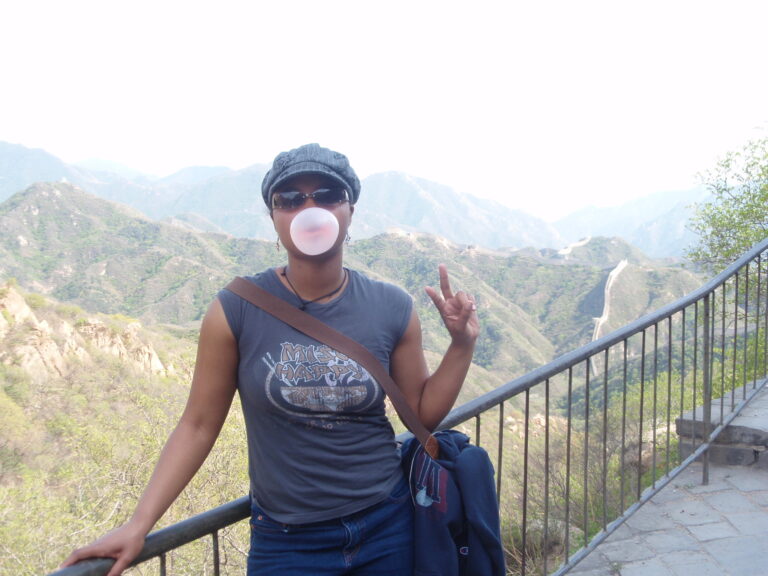 Fast forward to the first few years of high school, I was a teenager with subject-verb agreement issues and horrible spelling. I was required to continue language learning, which resulted in taking Spanish One at least five separate times with no improvement.  Hearing Spanish was like listening to a conversation underwater.  I wanted to understand but couldn't, so I stopped trying. I remember people asking why and my response was always the same, "I'm barely speaking English, so how do you expect me to learn another language?" I was ready to retire from my language learning journey, but I had an awakening by senior year.
I've shared how watching Japanese anime led me to international education, so I was deep in love for all things Japan by senior year.
My school didn't offer Japanese, so it never occurred to me to study the language independently. I accepted that foreign language wasn't for me – until I heard the Japanese phrase, これは何ですか? (translation: What is it?), from my computer. The subtitles were off, so I was surprised I understood the phrase. This simple moment triggered a desire to track how many other words I understood, and soon it became a game.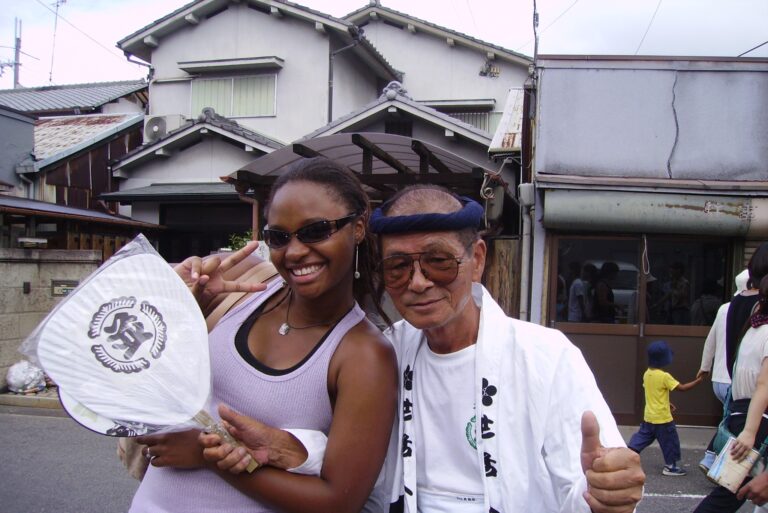 Suddenly, learning a new language was fun, and I finally started to appreciate language.  I felt closer to the cultures I wanted to study. I studied abroad in Japan and China, eventually deciding to stay in China for two years while completing my Master's degree. 
And although my appreciation for languages emerged and I loved the thrill of going to unfamiliar places, one truth never changed: I'm still a horrible language learner – but I'm okay with it. Although I struggle with languages, it's part of my process and I don't let it hold me back from trying. 
So here are 4 tips I'd like to share for non-fluent language lovers. 
1. Not all languages are the same. Find the one that works best for you.
I've had an easier time learning Mandarin, the most complicated language for English learners, than Spanish. For a long time, I struggled with not being successful at learning Spanish, the third easiest language. So when I started Mandarin, I felt intimidated by the different characters. 
But there are no conjugations in Mandarin (the verb has one form and no irregular verbs), there are no articles or gender words, and there are fixed sentence patterns; these were all areas I struggled with when learning Spanish. Take a moment to explore the language that best fits your learning style.
2. Don't stress not being fluent; instead, focus on the basics.
I've used a combination of Rosetta Stone, Pimsleur, and slang translation books to become familiar with common sentence structures and phrases. Where is the [blank]? My name is [blank]? How much for [blank]? Please take me to [blank]. 
I fill the blanks with words I've studied for the occasion or memorized from overuse. This process helped me stress less about needing a massive vocabulary and focused more on what I needed for specific occasions. For example, when in China, I felt confident enough to bargain and even ask for a haircut!
3. It's the digital age - always have a digital translator on standby.
On election day 2020, I packed my cats and convinced my boyfriend to move to Playa del Carmen, Mexico, for one month. Before departure, we studied Spanish on Duolingo for two months and left the rest to chance. I downloaded the google translator app, and it was incredibly helpful. 
It had a Spanish to English scanning translator to translate ingredients in the grocery store. It also had a talk to translate feature that allowed me to communicate with the laundry mat attendant when I didn't understand the check-in process. Technology has been an asset in my language learning journey. 
4. Don't panic if you're the only English speaker. Don't let it stop you from communicating with locals.
There will be moments you'll be frustrated and tired of playing communication charades, so accept the fact that there will be a time and a place where only the native language is used. 
Maybe you're lost at the train station or in a restaurant with no English menus. Just remember – you'll be okay. Take a breath and take your time to figure out your question or need. What is the simplest way you can ask for help? Are there one or two essential words you can put together to get your point across? Can you use your translator or draw an image? 
The most important lesson to remember is that you are the guest in their country, so check your privilege and stay humble.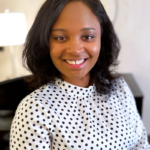 Connect with Shawntia on

LinkedIn

 and by email.