From China to the Cayman Islands: How I Reset and Triumphed During COVID When It Was Tough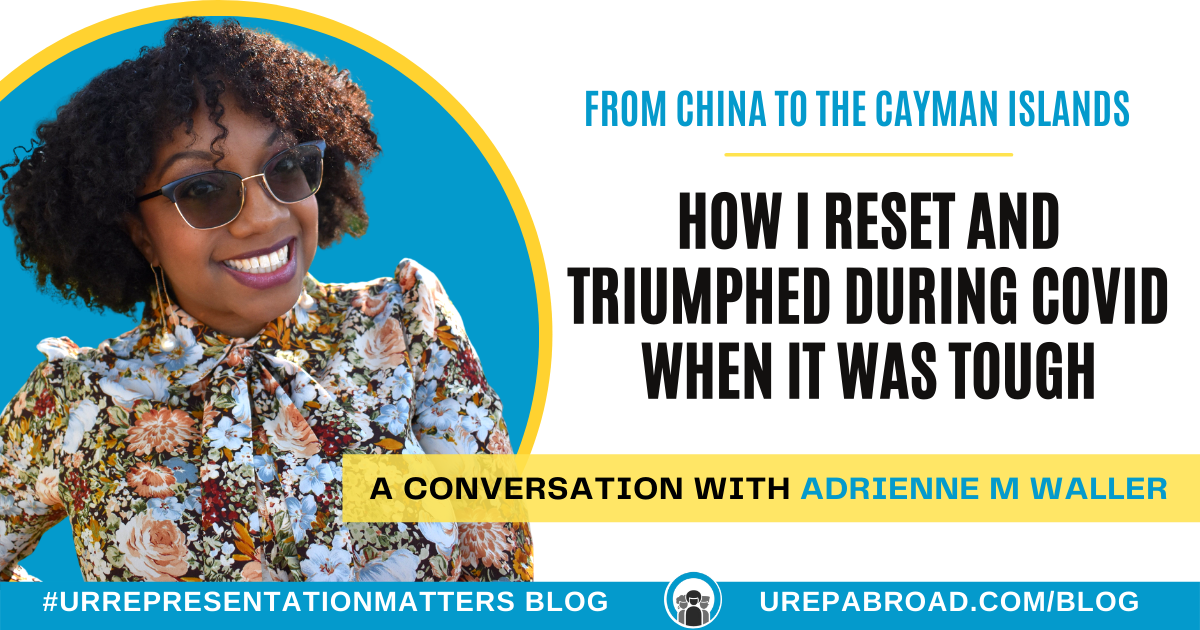 Adrienne M. Waller (she/her) shares how an 8,000-mile relocation between continents during COVID bolstered her international career and sparked her entrepreneurial energy to help other Black educators do the same by seeking a job abroad.

Watch or read the interview below.
Hi! I'm Adrienne Waller and I'm the Worldwide Educator. I am a Black woman who's in educational leadership and supporting educators who want to envision their dreams of working abroad and moving into leadership. I'm from Michigan but have lived in different counties. At the age of five, I lived in Germany. When I was in college, I did research and lived in South Africa. And then as an Educator, I've lived in Qatar, China, Kuwait, and now the Cayman Islands.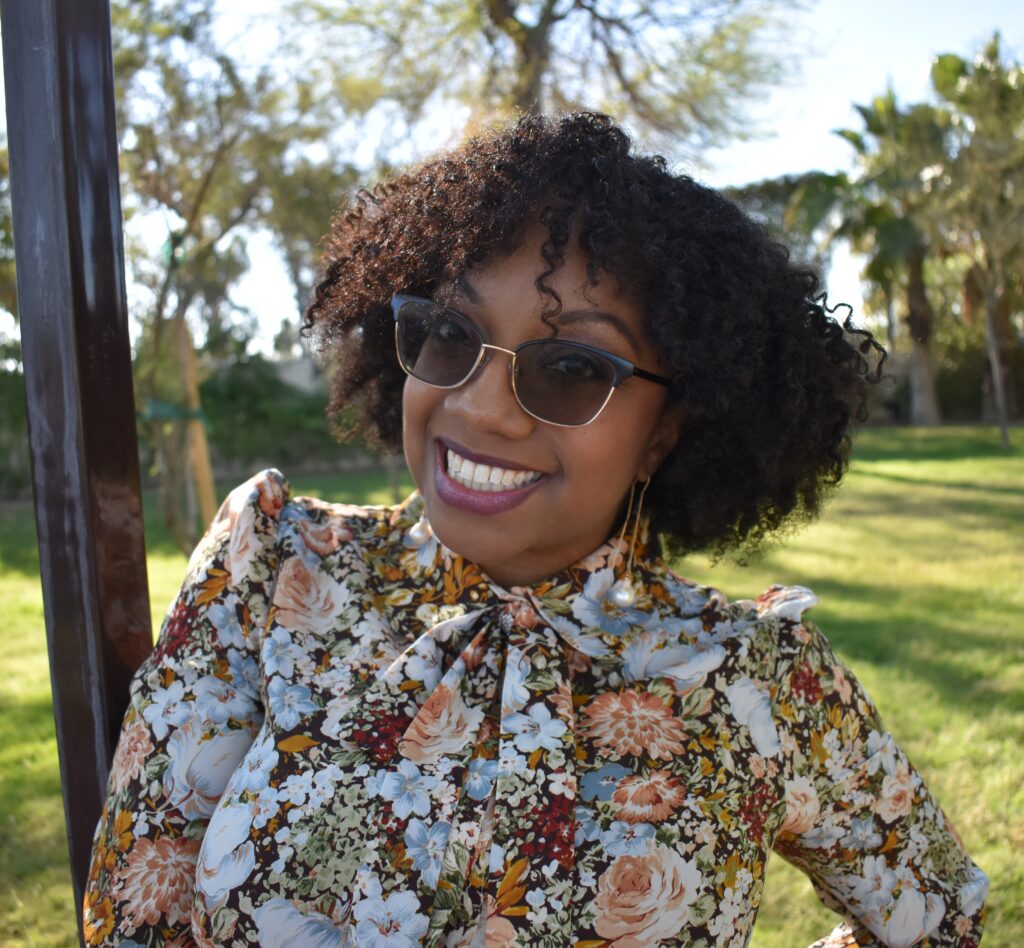 When did you know you wanted to travel abroad?
I don't think it goes away once you have the itch to travel and live abroad. I think I've wanted to live internationally since childhood. Working abroad in college reactivated it, then traveling with my mom on international cruises confirmed that it was time to take my career abroad. I think the feeling gnaws on you until you do it.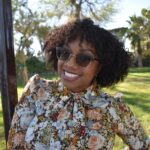 How has living abroad influenced your personal and professional life?
Due to the transient nature of international education, I have been able to elevate my career. I moved from being a classroom teacher to Director of Professional Development, Academic Affairs Director, and now, I'm Assistant Principal. I have led professional development, started a business, and helped other Educators realize their dreams. International education has also given me many opportunities for high-quality professional development.
Personally, I like to say that I'm an all-around better human being for having lived abroad. I have learned to be more patient, empathetic, and understanding as I have navigated interacting with people from different cultures. Additionally, I have seen much more of the world by living abroad; therefore, I have a broader perspective on people and how others do things.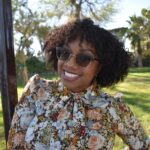 If you could, what advice would you give to your younger self?
Don't wait to chase your dreams. Start right now, use what you have, and push through the challenging times.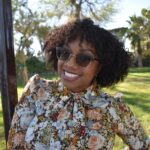 Was there a professional setback you faced that you later realized was an advantage?
Ironically, I would have to say it would be losing my job in China at the beginning of the COVID pandemic. I was heartbroken and devastated when that happened.
I never thought I would say that there was a blessing in that. I wouldn't be in the Cayman Islands working as an assistant principal or be the confident woman I am today had I not survived and conquered that experience.
As much as I learned from it, I definitely don't want to repeat it. I value having had the experience of losing my job. I think it makes me a better coach for people going abroad because I know what it feels like to be uprooted from your home, and I can speak to that when I work with clients.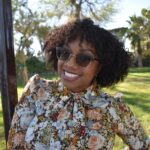 What advice do you have for other Black Americans wanting to live abroad?
I would recommend three things. First, know who you are and what you want from your experience. Use this desire to help guide you as you're making decisions about where you go, what position you take, and how long you stay.
Next,
do high-quality research -this includes getting help from people who know what they're talking about, researching the school and country you might go to, and understanding that what you read online is only a portion of the story.
Lastly
, be patient. Your first job may not be as easy to get. Additionally, you will have to be patient when you arrive because things will be different from what you're used to in the U.S.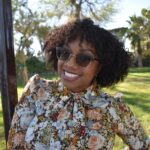 What opportunities should the education industry explore to strengthen the intersection between traveling abroad and diversity, equity, and inclusion?
I think the international education community should start by looking at how it treats the local staff in the country where their international school is located. What kind of positions do those educators have? What do the salary packages look like for local staff? And what support systems are given to them compared to their western counterparts?
Of course, I would also say the international community needs to continue to look at how it treats those who are "other," including but not limited to non-white, non-straight, differently-abled, gender fluid, the list goes on and on.
Last, I think the international education community should think about how the pricing of schools impacts the student body and population, often making it exclusive, elitist, and not welcoming to those without the funds to spend thousands of dollars on education.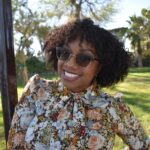 What are your favorite travel resources?
The first resource I want to recommend is Facebook. There are so many great groups there such as Black Americans Living Abroad, Blaxit, Brothas and Sistas Working at International Schools, Brothas and Sistas of (fill in the blank), the list goes on and on.
Though it is a biased recommendation, I also have to recommend my Clubhouse club,

Living Life Abroad

, which happens Sunday mornings (8:00am EST), and is a great place to connect with others and get lots of information.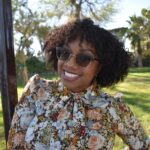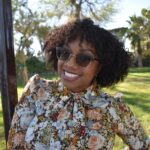 Adrienne M. Waller is originally from Metro-Detroit, Michigan, USA, and has been in education for 15 years serving in public, private and charter schools in the U.S, Qatar, and China. Adrienne owns Worldwide Educator, LLC, an education consulting company focused on empowering educators to own their instructional genius while activating students.
Connect with Adrienne on social media and her website (

www.worldwideeducator.org

).

 Be sure to mention this article in your connection request.