The Voice of an ESL Instructor: Michael Tseng: Asian American in International Ed.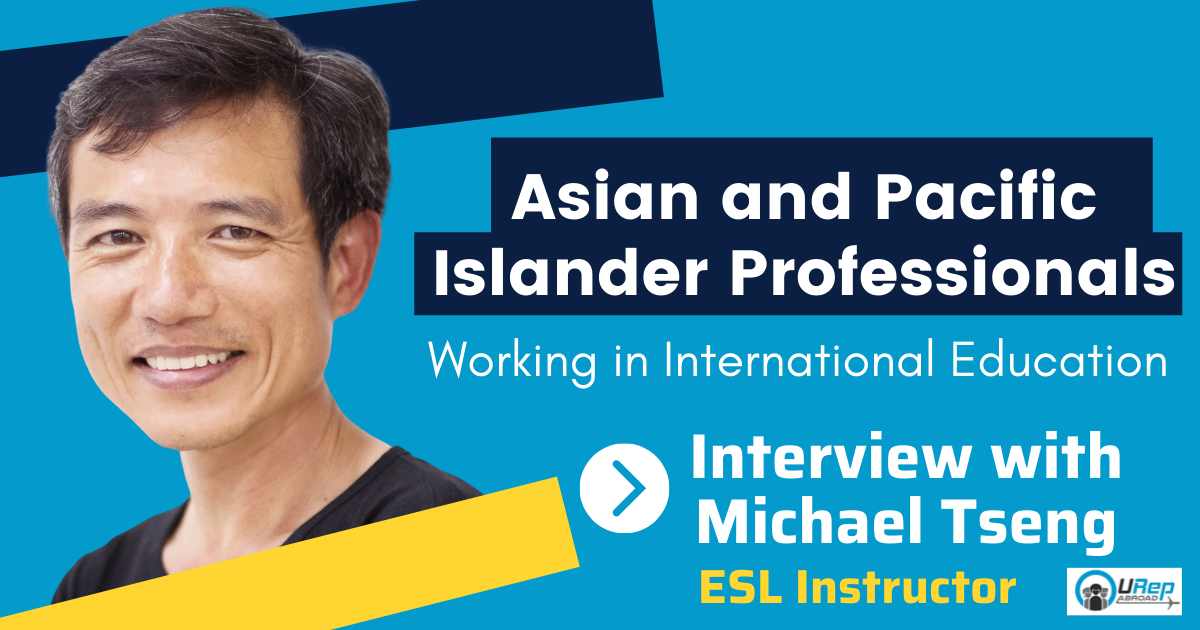 URep Abroad interviewed Michael Tseng (he/him/his) about his experience as a Chinese American ESL lecturer. Watch the video or read the full transcript below.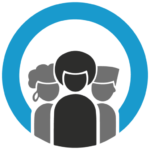 What drew you to the international education (IE) field?
What drew me in was both the international aspect and the education aspect. I really really believe, deep within, that education is a true door opener. And I think that the desire to communicate knowledge, the desire to help, to aid, to foster, to nurture, and the potential that lies within each student - that drew me. And the opportunity to do that - what a great privilege! And the international aspect, I love that when I walk into a classroom, I love the multicultural environment, I love the diverse aspect of students from different backgrounds, different religions, different parts of the world. And the type of interactions and the type of understanding that can develop, not for only me but for the students themselves.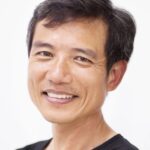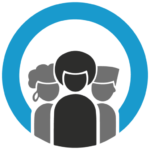 How does your identity influence your professional life?
I am Asian American. I was born in Taiwan and I immigrated to the US at the age of 9. So, I think growing up in a Western culture but in the home environment is still very much Asian culture, Asian value. Me being Asian American, bi-cultural, and having an identity where I cross different cultures helps me to be a bridge, in a sense. and to understand the other side. The desire to know the other side and the openness of that brings a lot of advantages, I believe, in my professional life as a teacher.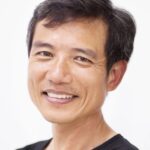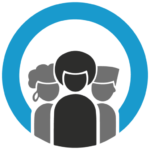 From your perspective, what opportunities should IE explore to strengthen the intersection between global learning and diversity, equity, and inclusion?
In the States, we discuss disparity: income disparity, access to education, and access to opportunities. And that is actually true. That's not just true in America; that's true everywhere else in the world. I think it's easy for us to think already, "Oh, this is diverse and there's equity. Look!" But in actuality, there's a huge disparity. Think about students now coming, studying here in America. Yes, they're from different countries, but by and large, they're from middle, upper-middle class families. And that's great; we want everyone to be able to access the education that we provide. However, dig a little bit deeper. How about the minorities in each of those countries? How can we provide education? How can we make it inclusive? And how can we make it equitable and available to students like that? That is something I think we need to consider.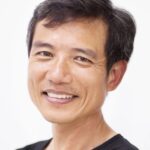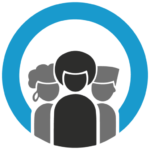 What advice do you have for new or aspiring IE professionals?
My advice would be to – stay curious. The world is such a fascinating place. People are so diverse, so amazingly interesting in so many facets. So stay curious and just be a lifelong learner.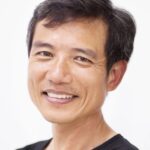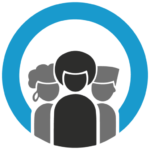 What advice do you have for underrepresented communities for staying resilient in the IE field?
In terms of ethnicity, I'm one of the very few Asians that I see. And you know what, that is just the fact of the matter. And I think anytime where we find ourselves, and not just in the workplace, but anywhere, when we find ourselves underrepresented, or in the minority, in any field, I think it's easy to just try to almost be like what the majority is like. But we can never be successful imitating others. The Ancient Greek saying "know thyself" I think that's key. "Know thyself" and know the advantages that you bring. Know the uniqueness that you bring to the table. And know that that is added value to your institution. That is added value in the classroom, to your students. And I think - yeah - we can stay resilient during difficult times because we know we have a contribution to make. We know that we add value.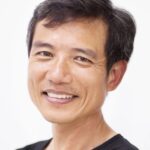 This month URep Abroad is celebrating and highlighting the stories of Asian and Pacific Islanders in international education. If you'd like to share your story, email us at info@urepabroad.com.