Lived Experience, Arab Identity, and Intersectionality Provided the Roadmap to Inclusive Global Citizenship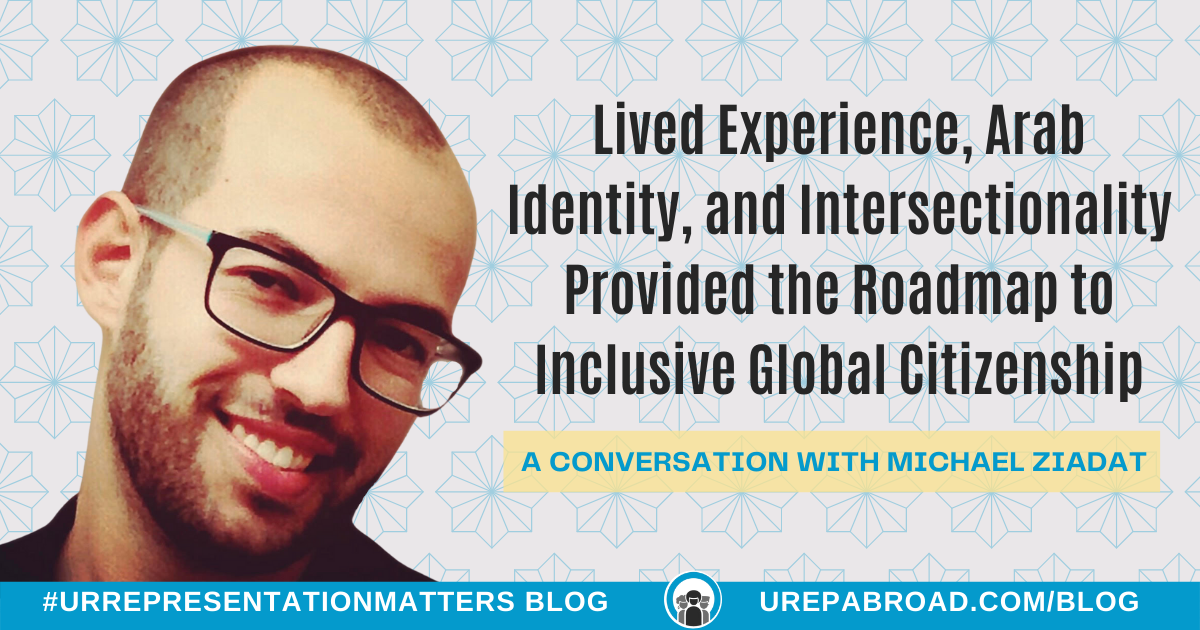 Michael Ziadat (he/him), the proud son of immigrants and a first-generation Arab American, felt a life-calling to support the needs of learners by helping them break through academic, social, linguistic, cultural, and economic barriers. Michael's decade-long work in international education, ESL, and adult education shines through in his advocacy to highlight the diversity within Arab identity.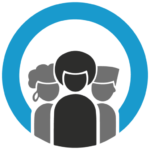 How has your identity influenced your work in international education (IE)?
My Arab American identity has always been prevalent in my higher education work, including international education and adult education administration, global recruitment, cultural programming, curricular reform, etc. The Arab world is a diverse representation of various ethnicities, religions, cultures, identities, orientations, and shades of color.
There are Black, Brown, and white Arabs. Muslim, Christian, and Jewish Arabs. Muslims can be Sunni, Shiite, Sufi, etc. And there are also faiths not so common, such as Druze, Baha'is, Yazidis, etc. Having lived in the Middle East for a decade, these diverse perspectives primed me for successfully navigating my personal and professional experiences through a cross-cultural lens. As a result, I have a more comprehensive and inclusive interpretation of "global citizenship" due to my identity.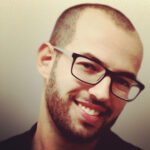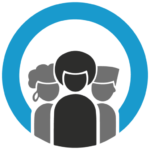 What has influenced your diversity, equity, and inclusive (DEI) perspective?
The three things that helped create and inspire my own DEI perspective are:
1.
My own lived experiences as an Arab American from an immigrant family living in a post-9/11 society full of xenophobia and racism.
2.
Activism in my varying communities instilled a better sense of intersectionality within my own identity and a better understanding of equity and justice.
3.
Experiencing the creation of DEI roadmaps and strategies within higher education.
These three components strengthened my advocacy for immigrant and underrepresented communities in the U.S. and empowered my DEI work ethic within higher education.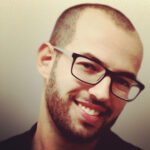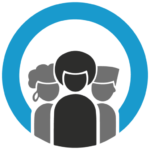 Who influenced your decision to enter the IE field? Give a #shoutout!
My parents, Ghanem and Majeda Ziadat, immigrants whose first language is Arabic with English as a second, inspired me to work with ESL learners and various visa holders, such as international students. My parents deserve the biggest shoutout for nurturing a barrier-breaking environment for me to grow within. They also helped me break through economic and educational barriers, which helped launch my career.
My cousin Joanna Nemeh, who is like a big sister to me, was the first in the family to work in higher education. She has been a mentor for me personally, academically, and professionally. Also, every employer who believed in me and helped me navigate various barriers deserves credit for elevating my professional status and my Arab American identity within higher education. Everyone in my family and many in my community consistently seek guidance on better education and career training. I am humbled, but I also feel the weight of responsibility. I hope to make everyone I know proud, including those who look up to me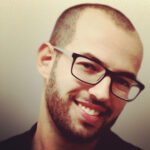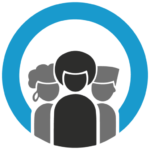 Looking at your career, what was the most significant impact?
Ironically enough, the COVID-19 shift to remote work, while heavy emotionally on so many, strengthened my adaptability and technical skills as a higher education professional. I feel better suited to manage teams, data, and various programs with these new skills. I must also give a special shoutout to South Suburban Community College for helping me reclaim my life and success story and Northeastern Illinois University for celebrating me as a graduate learner and employee. Quite honestly, every work experience I've presented new opportunities to learn and left an evergreen impact on me professionally and personally.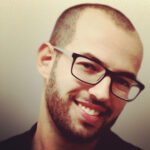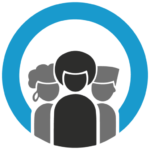 The COVID pandemic was different for each of us; however, if you changed careers during that time, please tell us more!
Actually, I started in a new role in January 2022 within Pima Community College's Adult Basic Education for College & Career (ABECC) program. While it may seem like a career pivot, there are infinite intersections between adult learners and global learners. I'm as emotionally and professionally invested in my work as I always have been. I believe Pima Community College is a pioneer in adult education (i.e., I-BEST programs) while simultaneously exemplifying tremendous workplace support, flexibility, and inclusion towards me as an Arab American and a new employee. I'm now in my 30s, and I realize a healthy workplace culture is essential and that "hustle culture" and the "gig economy" within higher education can be exploitative, especially in underrepresented communities.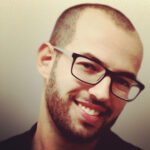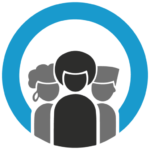 What advice would you give to your younger self?
Be yourself. Love yourself. Authenticity is the key to success and happiness. Degrees, titles, and income (which are extremely important, especially for underrepresented communities like mine), are ways to measure success. But, another form of success, maybe even the most important, is measured by being the best version of yourself, being proud of your identity, and representing your community in your unique way. I would also encourage myself to shake off any lack of confidence that society had planted within me as an Arab American; my journey with "imposter syndrome" has been long.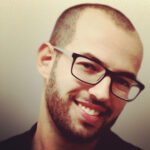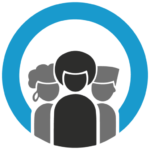 How could the education sector as a whole become more inclusive? What gaps do you see?
While higher education proclaims to be one of the most inclusive places for learners and workers, it still has a lot of work to do in strengthening and reforming its structures around a more just academia and workplace. I can't speak on behalf of all communities. Still, as an Arab American and Middle Eastern, I've encountered instances of ignorance or discrimination in the interview process for international education roles.
For example, I was "jokingly" asked how my time management is as an Arab - this occurred during a second interview at a top university, with an HR employee present. Another instance during an interview was when I highlighted my adaptability skills and experience as an Arab American - the response I received was, "That's all great, but this work is about data." And there is more. During a work meeting, I was asked if the "shemagh" (a headscarf) is a "Hamas symbol." This question came when discussing international students who wore their cultural scarves during graduation.
Lastly, as a Designated School Official (DSO), selected by the institution to support international students by reporting in the Student and Exchange Visitor Information System (SEVIS), I was asked inappropriate questions by officials who came across as ignorant and racist. These are some of the many instances I've experienced. So, if this happened to me, I am sure it has happened to so many others – in higher education, Homeland Security, and everyday life. We must combat these unconscious biases with better training geared toward as many cultures, religions, and identities as possible.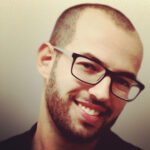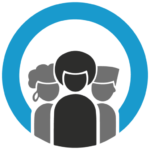 Lastly, is there something you feel is essential for our readers to consider?
April is National Arab American Heritage Month, with Ramadan coinciding. It is important to understand the common intersections of Arab, Muslim, and Middle Eastern/North African identities. BUT it is also important to recognize and highlight each identity separately, as not all Arabs are Muslim, not all Muslims are Arab or Middle Eastern, and not all Middle Eastern folks are ethnically Arab. And while we are at it, society, including higher education, must do more to recognize AND celebrate us. Hire more of us, invest in more of us, learn about us, train about us, vote for us, etc. We as a society are failing even in the smallest efforts, such as erasing our identities from the national census and job application ethnic categories, etc. And instead of celebrating the first Arab American or Muslim representatives in our government, especially women like Rashida Tlaib, Ilhan Omar, etc., society attacks them by attempting to bring them down with xenophobic and hateful rhetoric. So during this National Arab American Heritage Month, Ramadan, and beyond, society needs to celebrate our stories and lift our voices.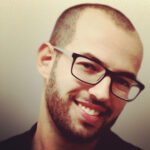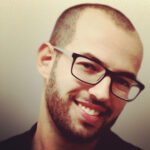 Michael Ziadat lives his truth and believes that creating genuine bonds with others is one of the pillars of collaboration, equity, intersectionality, and global citizenship. He is the Program Coordinator at Pima Community College's Adult Basic Education for College & Career (ABECC) program.