How I Advocate for Diverse Students as the only BIPOC Staff in Study Abroad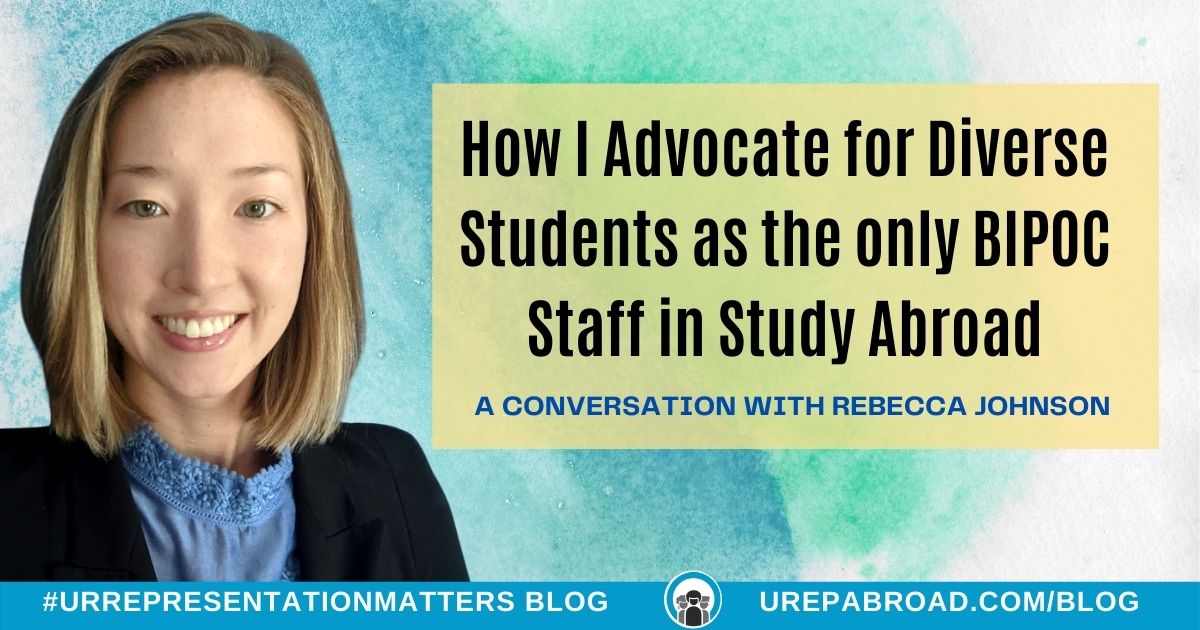 Rebecca Johnson (she/her), a Korean-American, shares how she creates more inclusive, sustainable international programs and resources on campus as the only study abroad staff of color across her university.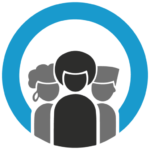 How does your identity as a Korean-American influence your work in international education (IE)?
I worked on racially diverse teams in my past higher education roles, but now I am the only person of color out of 33 full-time study abroad staff across the University of Wisconsin-Madison. In my position, I have worked to offer events for students of color, create guides on inclusive practices for faculty program leaders, and arrange presentations and tables at events for underrepresented students.
In recognition of APIDA Heritage Month, I recently gave a presentation to student services staff in the College of Agricultural and Life Sciences (CALS), sharing data on APIDA student representation in CALS, discussing the need for data disaggregation to avoid exacerbating inequities, and sharing culturally relevant campus resources for APIDA students. I also invited two APIDA-identifying Mental Health Counselors to present on challenges faced by APIDA students at UW-Madison and how advisors can better meet the needs of those students. As one of very few APIDA student services staff within CALS, I was happy to be able to highlight the APIDA student experience and provide that professional development to my peers.
Last year, I began chairing the Study Abroad Access and Diversity Committee and overseeing the Campus Liaisons initiative. It was daunting at first, but it has been a great experience as we explore creative ways to collaborate with other offices and units that serve underrepresented students. These leadership experiences have increased my commitment to DEI work as well as my professional confidence. As our team evolves, I hope that it will come to reflect the growing numbers of students of color in our student body.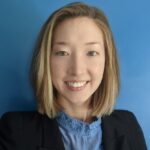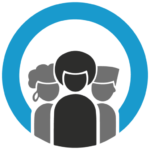 What strengths does your diverse perspective bring to the International Education field?
As a Korean-American, my own experiences growing up, studying, and working abroad gave me a foundation to help address students' questions and concerns about how their own identities might affect their abroad experiences.
For example, when I was in high school, I visited Korea as a heritage-seeking student, which gave me a deeper appreciation of my mother's homeland. Unfortunately, I struggled to communicate and felt great embarrassment that I couldn't speak Korean. This alternately wonderful and challenging experience gave me context for advising heritage-seeking students preparing to visit their family's country of origin. I've also developed strategies for navigating uncomfortable questions, such as "...but where are you really from?" - a question I've heard many times in the U.S. and abroad. Growing up, my family always practiced diplomacy and kindness to maintain warm relationships even with difficult people. But culturally, my Korean mother also taught me the value of unvarnished honesty–acknowledging problems and hard truths enables you to find effective solutions more quickly. I use all of these skills in my work today.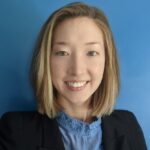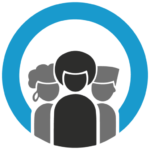 Who influenced your decision to enter the IE field? Give a #shoutout!
I want to give credit to my first higher education supervisor, William (Bill) N. Pruitt III, for opening the door for me to enter international higher education. Bill hired me into a newly created Study Abroad Advisor role with the Global Education Office at Virginia Tech back in 2014. I was pretty young and didn't hold a Master's degree, but he recognized my passion for the work and gave me a chance to prove myself.
This is my quick plug for not requiring a Master's degree for positions, which will then allow more diverse candidates to apply!
Once I started, Bill mentored me, patiently showing me the ropes of study abroad advising and program management while giving me the freedom to create new advising initiatives. He also modeled how to gracefully meet the challenges of working as a person of color at a predominantly white institution (PWI) and in a primarily White field while creating opportunities for underrepresented students to study abroad.
Even after moving to other institutions, he always has my back when I need a professional reference and has even offered personal support, acknowledging that working in international education can be a frustrating, if worthwhile, endeavor. I will always be grateful for both his advocacy and example.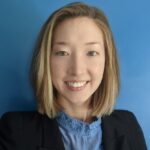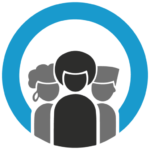 How has language impacted your international education career?
I am a native English speaker and also speak Spanish fluently. It often surprises people who guess that my second language might be Korean. My mother immigrated from South Korea to the U.S., and Korean is her mother tongue, but my parents decided to speak English at home. I also spent a large part of my early childhood in Saudi Arabia, where my father was working, but I attended a school where English was the language of instruction and did not learn Arabic. While these language choices were vastly beyond my control, my linguistic limitations felt more and more like a personal failing as I grew older.
So, when I had the chance to study a foreign language at the age of 14, I chose Spanish and studied it eagerly. I had an excellent high school Spanish teacher who instilled a love of the language in me, which led me to double major in Spanish and English at the University of Virginia. As a junior, I studied abroad for a semester in Valencia, Spain, which vastly improved my Spanish (and where I also ended up meeting my life partner.)
When I returned to the U.S., I wasn't sure what career I wanted to pursue, but I was hungry to go abroad again and began looking for opportunities. My Spanish fluency helped me land my first post-college work experience as an International Program Leader with the Yanapuma Foundation in Ecuador and subsequent jobs, which eventually led me to my first higher education job at Virginia Tech. Those first few years out of college were a struggle, but I made it!
When wrapping up my M.A. in International Education at GWU several years later, my Spanish fluency was a key factor in being awarded a graduate fellowship to work with the UNESCO Regional Bureau for Latin America and the Caribbean in Santiago de Chile. My knowledge of Spanish was the common thread through the winding road I took to international education and allowed me to work and travel in various Spanish-speaking countries. Today, it allows me to access Spanish language media and conversations with Spanish-speaking colleagues and friends, granting me a richer understanding of their vibrant communities here in the U.S. and abroad.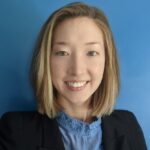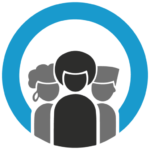 The COVID experience was different for us; tell us about your perspective and experience.
During the pandemic, I became more keenly aware of racial justice issues, taking part in Black Lives Matter protests in 2020 and working on learning more about race and racism in the U.S. What I learned led me to reflect more deeply on my own racial identity at a time when the Asian Pacific Islander Desi American (APIDA) community was experiencing rising levels of verbal and physical violence in response to racist rhetoric surrounding the pandemic.
As a mixed-race Korean-American woman, I have experienced microaggressions and instances of overt racism in the U.S. and abroad. Still, I felt loosely connected to Korean culture and the broader APIDA community. Having a White father with graduate degrees also meant I benefited from those layers of privilege, giving me a sense of immunity from many of the issues of oppression that affect members of the APIDA community.
But my sense of distance was turned on its head by the Atlanta shootings of six Korean women (and two non-APIDA individuals), who were victims of one man's sick, racist misogyny. I could no longer separate myself from the experiences of Korean women and the larger APIDA community. I was racked with rage and pain, and I didn't want to wrestle with those feelings alone. I was thankful to find a community with the APIDA Affinity Group for APIDA folx who work at UW-Madison, through which I made connections that helped anchor me during that turbulent time. At long last, I found that I did indeed have a place within the APIDA community, which gave me an immense sense of relief and joy, as though I'd found something that I didn't realize I had wanted for a very long time.
I collaborated with APIDA colleagues to coordinate the featured panel session for the 2021 UW-Madison Diversity Forum, The APIDA Community in Wisconsin: Our Lived Experiences on Campus and Beyond. I was honored to facilitate the panel, highlighting the personal experiences and perspectives of Indian, Tibetan, Taiwanese, Chinese, Japanese, Hmong, Kazakh, and Korean folx present at UW-Madison as students, staff, faculty, and third shift (cleaning and facilities management). It was a chance to highlight our communities' unique contributions, cultures, and shared experiences to build awareness among our non-APIDA colleagues and to bring APIDA folx together in a powerful way. Co-coordinating and facilitating the panel helped affirm my identity as an Asian American woman and my desire to continue amplifying APIDA voices to create positive change.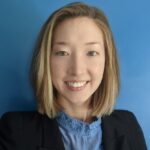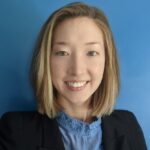 Rebecca Johnson is working to create more inclusive, sustainable international programs and resources at the University of Wisconsin-Madison, College of Agricultural and Life Sciences. Outside of work, you can find Rebecca spending time with her dog Bear and partner Jared, birding, rock climbing, and social dancing.
Connect with Rebecca by email or on LinkedIn . Don't forget to reference this blog!