A Conversation with Ujjaini Sahasrabudhe: Indian Professional in International Education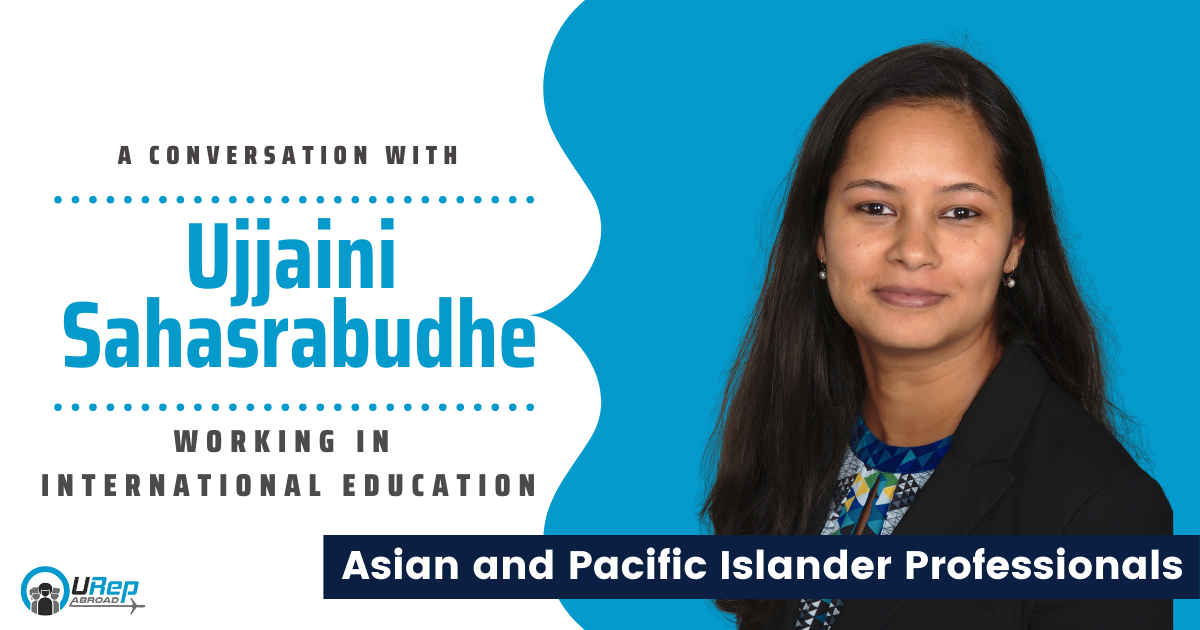 Ujjaini Sahasrabudhe (she/her/hers) holds a Master of Arts degree in Social and Multicultural Foundations of Education and a Master of Science degree in Human Development and Family Studies. Before joining Liaison International in 2018, she worked at the University of Southern California's Office of Graduate Admission and at the International Education Research Foundation. URep Abroad interviewed Ujjaini about building her international education career after relocating to the United States.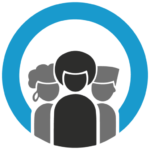 How does your identity influence your professional life?
The fact that I am a woman of color who was not born and raised in the U.S. provides a different perspective, and it is tied intrinsically to my professional life. It is what made me decide to pursue a career in International Enrollment Management (IEM). As I continued to advance in my career, I have been privileged to mentor others (i.e., women of color seeking leadership positions) on similar career pathways. I also think my identity allows me to take less for granted and perform better professionally.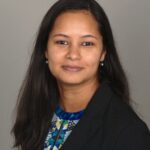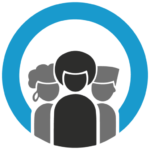 What advice do you have for new or aspiring International Education professionals?
Having a solid support system in your life is so crucial. Mentors and networks matter, so seek them out. Advocate for yourself - you deserve a seat at the table as much as the next person. No one else will speak up for you unless you learn to speak up and stand up for yourself. Stay humble and treat others with kindness.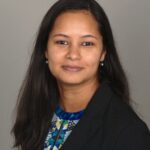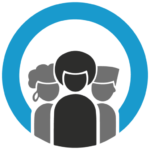 Looking back on your career, what was the impact of your first international education job?
I wrote my M.A. thesis on the push and pull factors impacting international students' career decisions after graduate studies. From doing my thesis research, I knew I was making the right decision to pursue a career in international education.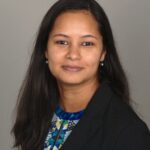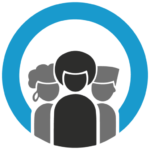 When did you know you wanted to specialize in IEM?
I went to graduate school because I wanted to help international students navigate the experiences I had been through. From there, specializing in IEM at the higher education level made sense and would allow me to make a difference.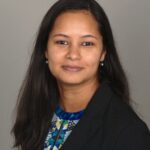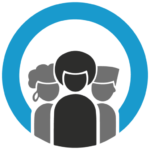 Did coming to the United States influence your career? Was it an advantage to becoming the professional you are today?
Love brought me to the United States at age 24. I grew up in Mumbai, India, and moved to the U.S. upon marriage. In that sense, I did not really choose the U.S. My circumstances brought me here. Lots of people have a story similar to mine. However, I am incredibly proud of my professional life. I had to rebuild my academic and professional career in a new country. In that sense, being in a different country, navigating academic and professional challenges is what made me choose a career in international education. I wanted to support others in situations I had to navigate on my own. Nearly two decades later, I am very proud of how far I have come professionally.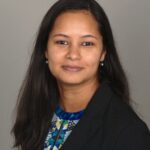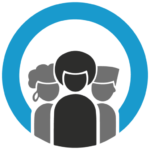 Why should underrepresented individuals care about international education?
We always talk about how much there is to gain through study abroad or studying a foreign language, etc., for the individual who engages in these activities. One cannot underestimate how much value it is for others to interact with underrepresented individuals in international education settings. It can help counter fear of the "other," dismantle stereotypes and bring awareness to underrepresented issues, not just people. Underrepresented individuals have as much to offer through international education as they have to gain!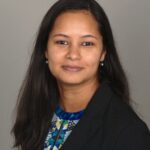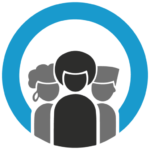 What advice do you have for underrepresented communities for staying resilient in the IE field?
While it can be hard to be one of the few in the field, think of yourselves as leading the way. Even when it is not explicit, young people from underrepresented backgrounds see you as inspiration, as role models.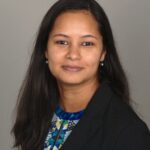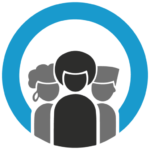 What is a podcast you would recommend to educators, and why?
I am a big podcast listener, and my recommendations are based more on the fact that I think it is of value to any educator to hear diverse voices and learn from different perspectives. Some of my favorites are: On Being with Krista Tippett, Longform, City Arts & Lectures, and 1619, a podcast that reframes American history by considering the contributions of Black Americans at the very center of "who" America is as a county.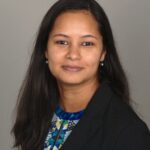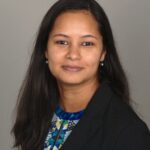 Ujjaini has ten years of progressively responsible experience in enrollment management, focused primarily on international admissions and related operations. She enjoys the integration of technology and higher education administration to create efficient workflows. When not behind the computer, you can find her gardening or advocating for food justice to ensure universal access to nutritious, affordable, and culturally appropriate food for all.