A Shared Commitment to Diversity and Inclusion
The

#URepresentationMatters Blog

aims to highlight the international education journey from un- and underrepresented professionals, students, and leaders. These blogs and vlogs provide a peek into the diverse communities of international educators while highlighting critical issues, providing advice and insight, and inspiring future generations.
Interested
in sharing your journey and uplifting the next generation of IE leaders?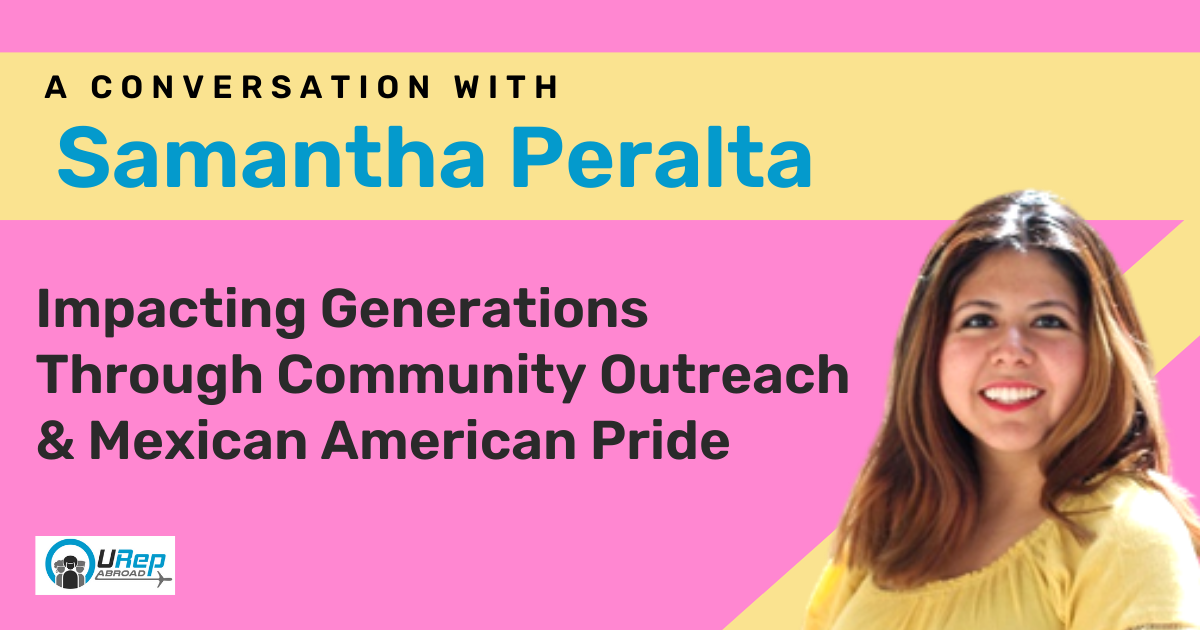 Samantha Peralta shares with URep Abroad how her Mexican-American heritage and being outside her comfort zone sparked her determination to work in the international education field.