#

UR

epresentation Matters Blog
The #URepresentationMatters series gives a  peek into the diverse communities of international educators while highlighting critical issues, providing advice and insight, and inspiring future generations
How to Blog with URep Abroad
Step One: Review Our Guidebook
Our Blog & Vlog guidebook outlines our blogging process and how you can write or submit a video for URep Abroad. 
Step Two: Complete Blog Form
Express your interested in sharing your experiences by completing our Blog Form. We want to hear the good, bad, and learned experiences! 
Step Three: Explore Our Stories
Read our blogs and watch our vlogs from real people who are working in international education or traveling the world.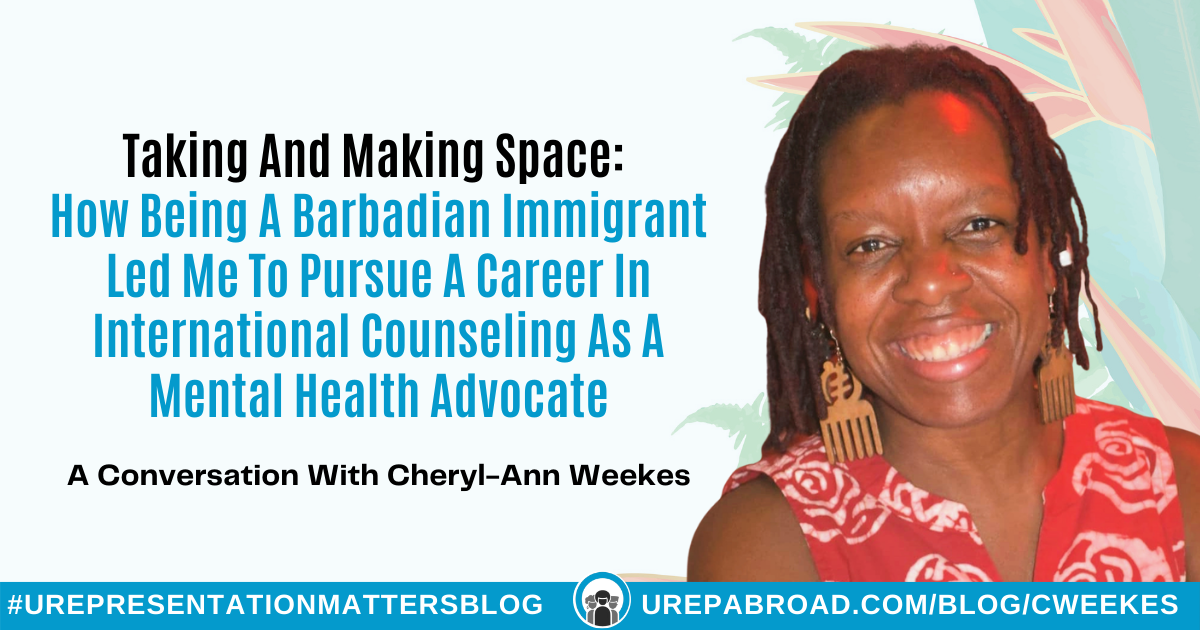 Cheryl-Ann Weekes (she, her) is a Barbadian school counselor that has built a career working internationally. Passionate in advocacy for mental health, boundaries, and positive self-talk, Cheryl-Ann uses her experience to help support and create connections with her students.