A Shared Commitment to Diversity and Inclusion
The

#URepresentationMatters Blog

aims to highlight the international education journey from un- and underrepresented professionals, students, and leaders. These blogs and vlogs provide a peek into the diverse communities of international educators while highlighting critical issues, providing advice and insight, and inspiring future generations.
Interested
in sharing your journey and uplifting the next generation of IE leaders?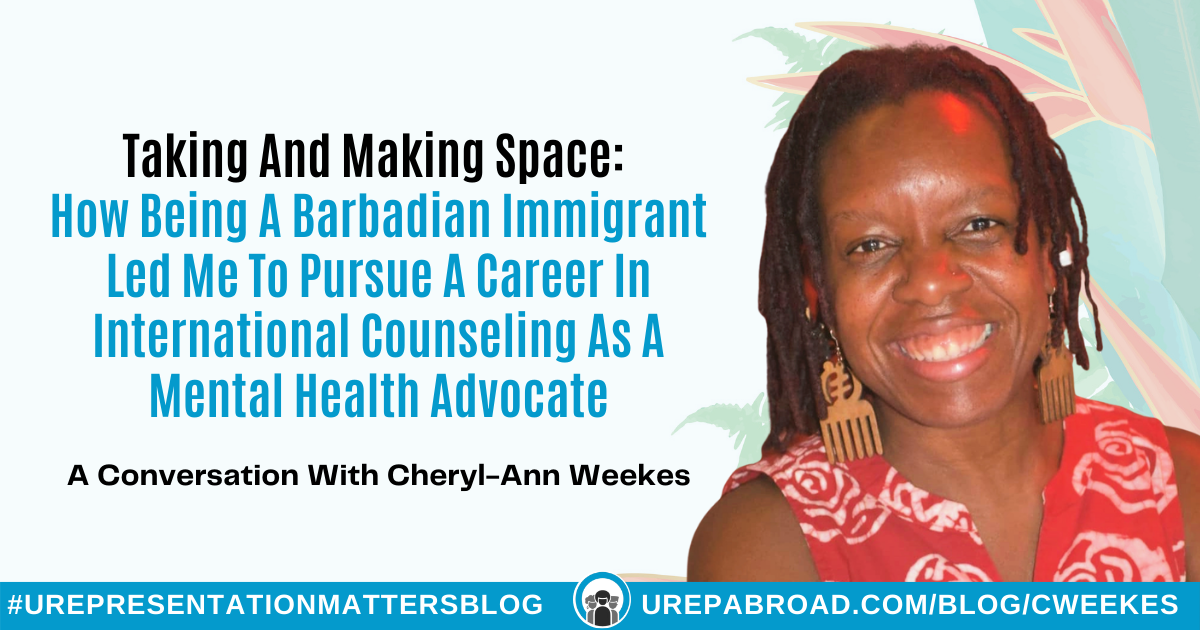 Cheryl-Ann Weekes (she, her) is a Barbadian school counselor that has built a career working in six countries. A passionate advocate for mental health, boundaries and positive self-talk, Cheryl-Ann uses her experience as an immigrant growing up in the US to help support and create connections…