What I Learned As A First-Generation Arab-American Working At A Predominantly White Institution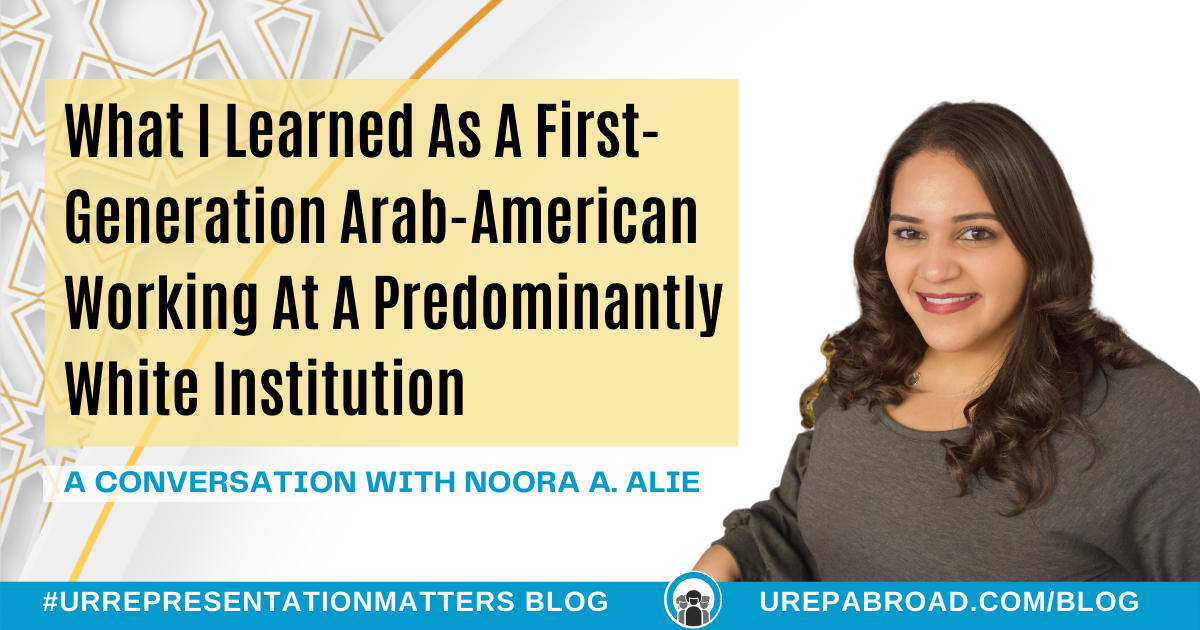 Noora A. Alie (she/her) remembers the struggles of her Arab immigrant parents and uses these early memories to support international students as they transition to their studies in the U.S. Noora's catchphrase, "If you are going to talk about it, be about it!" is what she does as an advocate for student diversity at Slippery Rock University.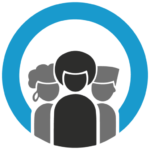 How has your identity influenced your work in international education (IE)?
Coming from a family with two immigrant parents, I can understand the struggles that international students face when they arrive in the U.S. Language barriers play a large part, but cultural adjustment, immigration, and integration are areas that affect my students most. I have seen my parents struggle with these same challenges throughout my life, and it makes me want to help others who face similar challenges.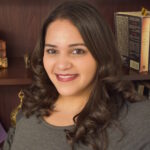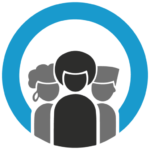 Who influenced your decision to enter the IE field? Give a #shoutout!
When I entered college, I had no clue what I would be or what I wanted to study. I took a series of classes I was interested in with a very intimidating professor. One day I had a real conversation with her, and she suggested that I might be a good fit for this profession. I had never contemplated international education before and didn't realize that international education was a thing. I will always be thankful to Linda Rea at Hiram College for helping me forge my career path.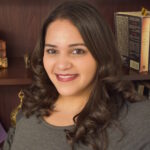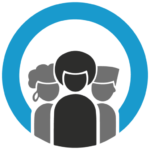 What has influenced your diversity, equity, and inclusive (DEI) perspective?
Working in a predominately white institution has driven me to want to expand my knowledge on this important topic. You do not truly see the gaps until you are experiencing them firsthand. Student situations bring out to the surface issues that should be addressed, and it makes you want to be an advocate for what you stand for and believe in. If you are going to talk about it, be about it!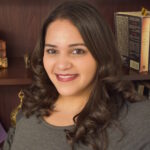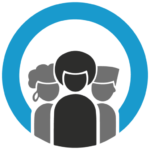 How has speaking more than one language impacted your career?
I speak Arabic and am convinced my language skills helped me land my first professional job in International Education. The institution I worked for had many Arabic-speaking students, and they needed someone who could support these students. Though my language abilities are not perfect, I think having some type of support for these students was the overall objective.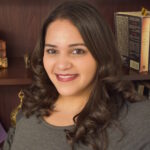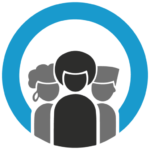 What is your earliest memory of hearing someone speak another language?
Oh gosh! I don't think I realized that there was more than one language when I was a child, even though I spoke two interchangeably. It probably wasn't until I was in first grade that I realized I wasn't sure how to introduce myself. My name was produced with an Arabic accent, but it was pronounced without the accent in school. For some reason, this confused me so much, and I never knew if I should introduce myself as "Nora" or "Noora." This still makes me laugh today.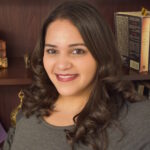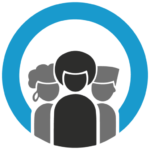 What advice would you give to your younger self?
I would tell my younger self to "take your time." It is easy to get caught up wanting a career and professional experience. Now, 10+ years later, I realize that experiences are just as important as formal education. Lessons taught outside of the classroom hold significance, especially in a field of different cultures, languages, and mindsets.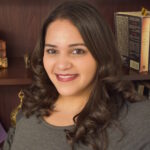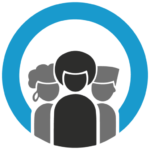 What piece of advice were you given that inspires you today and why?
Similar to my advice to my younger self about taking your time, I was once told that I was not "seasoned" enough for a job position. I don't know why but this has stuck with me throughout my career. I don't think the nature of this statement was to be impolite, but it did make me stop and wonder what would make me seasoned or more desirable as a professional. For me, that is experiences. Traveling, engaging with other cultures, and truly appreciating differences is what I would consider being a seasoned professional.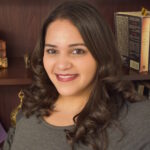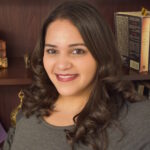 Noora A. Alie is the Associate Director for International Student Services in the Office of Global Engagement at Slippery Rock University. When she is not traveling and working on her small business, she spends quality time with her dapper cat, Hamoud.